ICT Co-Location Procurement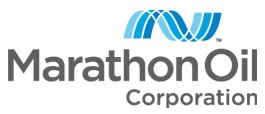 Marathon Oil UK LLC is a US-quoted company with substantial international interests in oil exploration that commissioned us to help it to procure an IT Co-Location facility in the UK.
---
We wrote the Requirements Specification and Invitation to Tender documents. We advised the company on competitive tendering processes and devised an Evaluation Protocol for use by ICT managers located throughout the world to compare the various tenders.
The assignment resulted in a service contract that can be used by Marathon Oil as a template for similar co-location assignments in other countries.
"Marathon decided to partner with 4-Consulting in a large IT co-location project. Consultants provided valuable experience and knowledge in this area supporting the delivery of the project definition phase. The methods and structure used helped greatly with gathering and clearly defining project requirements, working with IT leadership to specify. They worked jointly with us to develop the Invitation to Tender and reusable evaluation protocol in the timescales required. Consultants were also available for questions and knowledge sharing throughout the project."
Peter Irvine (Marathon Oil Project Manager August 2012)